December 31, 2020 11:59 pm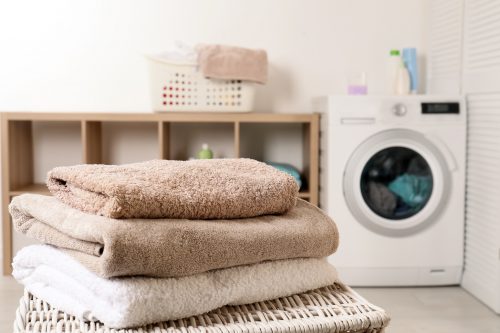 One of the world's biggest soap manufacturers, Procter & Gamble, says many people do their laundry incorrectly by not sorting loads, overloading machines, and washing clothes too often.
Americans spend more time doing laundry than 50 years ago, but research shows the clothes are coming out less clean and more worn than elsewhere in the world.
The Procter & Gamble study found the average American did laundry nine hours per week. This phenomenon is likely due to the singular wearing of garments and larger wardrobes.
Before starting your laundry, it is important to understand the garment care label. The temperature to use when washing, method of drying, and how to iron for best results are all readily available on the tag in your clothing. Use the below care chart to help translate the symbols on your wardrobe.
Here are some tips for getting the most out of your wardrobe and machinery.

Simple Steps for Cleaning Laundry:
Check pockets
Pretreat stains
Sort loads by
Color
Amount of soil
Select proper water temperature
Select appropriate cycle
Drying Loads for Fewer Wrinkles & Less Drying Time:
Sort by fiber content
Sort by weight
Do not overload the dryer
Select drying temperature based on fiber content and clothing care label
Remove promptly
Fold or hang right away
Common Laundry Mistakes:
Overloading the washer
Poor load sorting
Failure to measure laundry additives
Too low water temperature
Failure to sort for drying
Overloading the dryer
Save time and look your best with Anton's Wash & Fold Laundry Service. We will professionally clean and fold your laundry so the only thing you have to do is put it away! 
Now available in over 30 Anton's locations and on all pick-up and delivery routes.
To learn more about our laundry service for your everyday items, click here.