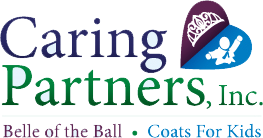 Caring Partners Inc. is a 501c(3) organization that develops and implements programs to collect and distribute good quality articles of clothing to children, individuals and families in need. Serving Massachusetts and Southern New Hampshire, Caring Partners presently sponsors two annual programs, Belle of the Ball in the spring and Coats for Kids in the fall.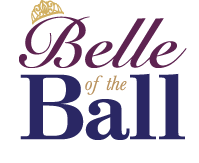 Belle of the Ball cleans and distributes prom dresses and provides related accessories at no charge to high school junior and senior girls who would otherwise not have the opportunity to attend their school's prom.
Qualifying students are reffered by a network of local schools, nonprofits and social service agency and invited to a one day event, Boutique Day, where they have the opportunity to shop for their prom dress and accessories, free of charge.
The prom dress collection will resume February 2020. Anton's professionally cleanes all donated gowns and ensures they are given to local high school girls in need.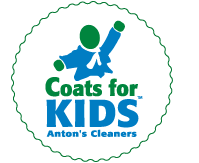 Donate gently-used and new winter coats for children and adults in need at any Anton's Cleaners location through February 28, 2021
Coats for Kids is New England's leading coat drive, offering a safe and sanitary way to give a greater purpose to the unused coats taking up space in your closet
The mission of Coats for Kids is simple, "Anyone who needs a coat will have one. Since the program began in 1995, we've collected, cleaned and distributed over one million coats to local families in need.
Coats for Kids is sponsored by Anton's Cleaners, Enterprise Bank, and Jordan's Furniture