Your time is valuable, let Anton's take a chore off your to-do list.
Save time and look your best with Anton's Wash & Fold Laundry Service.
We will professionally clean and fold your laundry so you can spend time doing what you love most.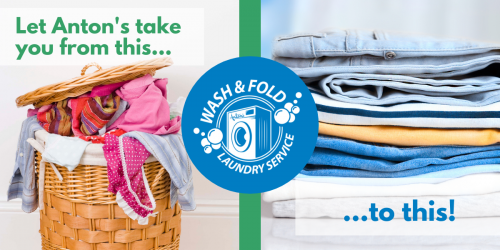 Here's what you'll receive:
A FREE Wash and Fold Laundry bag with personalized ID tag. Use this bag for t-shirts, socks, towels, and other everyday laundry items!
Hypo-allergenic detergent and fabric softener offered at no additional cost.
Your every day laundry items will be washed with the correct temperatures and dried before being folded and ready to be put away!
---