Anton's Cleaners receives the Others Award alongside partners Enterprise Bank and Jordan's Furniture for Coats for Kids Program
Coats for Kids has been a core part of our mission for 25 years and has truly become a team effort. We are proud to have partners Enterprise Bank and Jordan's Furniture who believe in the program's mission "Anyone who needs a coat will have one."
Thank you to our employees who work tirelessly to ensure 50,000 warm winter coats are cleaned and ready for distribution each season – we couldn't do it without you.
The Salvation Army of Massachusetts presented Anton's Cleaners, Enterprise Bank, and Jordan's Furniture with the Others Award on December 11, 2019, recognizing the efforts of Coats for Kids of providing warm winter coats to local MA & NH families in need..
Anton's Cleaners receives Massachusetts Bar Association Pinnacle Award

The Massachusetts Bar Association (MBA) presented Anton's Cleaners with the 2016 MBA Pinnacle Award on Tuesday, Dec. 6, as part of the MBA's Third Annual Consumer Advocacy Symposium in Boston. The MBA Pinnacle Awards recognize companies which have demonstrated the highest commitment to their customers by taking affirmative steps to improve the consumer experience in Massachusetts.
Anton's Cleaners receives Massachusetts Family Business Award for Community Excellence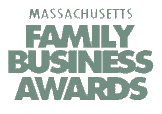 Anton's Cleaners was presented with the 2012 Community Excellence Award by Massachusetts Family Business Association, a non-profit organization created to honor family businesses and recognize excellence at the annual awards program. The award recognized Anton's Cleaners for our ongoing community relations programs, Coats for Kids and Bell of the Ball.Anton's believes in leveraging the resources of the company to assist those in need, which is why we have donated over $10,000,000 in clothing care services since Coats for Kids began in 1995 and Belle of the Ball began in 2005.
Anton's Cleaners receives Enterprise Bank's Celebration of Excellence Award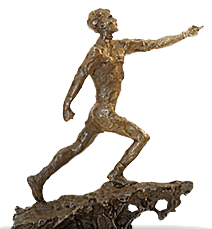 Anton's Cleaners is pleased to be the recipient of Enterprise Bank's Community Service Award in 2010 honoring a business organization that "has harnessed the power of their assets, resources, and visibility to make a significant positive impact on their community." We were recognized for leveraging our business resources and expertise to improve the lives of those in the communities we serve, and beyond through our Coats for Kids and Belle of the Ball programs. "The 2010 Celebration of Excellence judging committee was unanimously impressed with the numerous contributions and the vital role Anton's has played in making a difference in the communities they serve. It was clear that for Anton's, social consciousness and business acumen go hand-in-hand. They truly are an inspiration and role model for others." – 2010 Judging Committee
Anton's Cleaners receives Massachusetts Family Business Award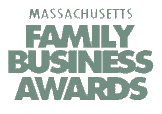 Anton's received top honors in the competitive mid-sized business category from Massachusetts Family Business Awards, an independent, statewide, awards program honoring the most successfully run and managed family businesses in Massachusetts. The award recognized us for our multi-generational family success and philanthropic efforts. "We are proud to recognize Anton's Cleaners as the 2009 Mid-Sized Winner of the Massachusetts Family Business Awards," said Jeffrey S. Davis, Executive Director of the Family Business Association, Inc. "Not only has the Anton family become a leader in the dry cleaning industry, their role in charitable and community efforts is well established. From their Coats for Kids and Belle of the Ball programs to the 43 stores they have opened over the years, the Antons are a great example of how a family business can positively affect the economy and the community."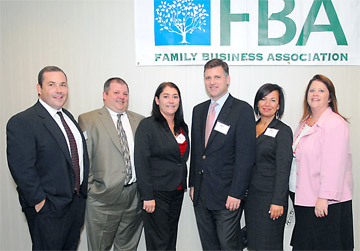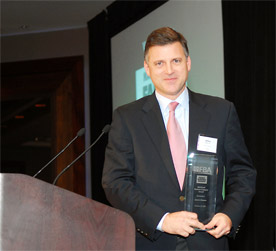 Left: Anton's regional supervisors and office manager joined Arthur Anton, Jr. (fourth from left) at the Awards dinner. Right: Arthur Anton, Jr. accepts the award.
Anton's Cleaners honored with national Meritorious Service Award

Anton's was the only dry cleaner in the nation to receive the 2009 Industry Positive Recognition Award from The Drycleaning & Laundry Institute (DLI), the premier international trade association for garment care professionals. The award called special attention to our leadership in leveraging the company's resources to improve the lives of those who live in the communities we serves. Representing over ten thousand retail dry cleaning businesses in the United States alone, DLI is the world's leading professional garment care organization.
Annual Community Service Award from Community Action Program Inter-City, Inc.

Community Action Program Inter-City, Inc. recognized Anton's Cleaners' Coats for Kids program for addressing the needs, problems and concerns of those in need. We were pleased to receive this annual community service award.