August 30, 2022 11:59 pm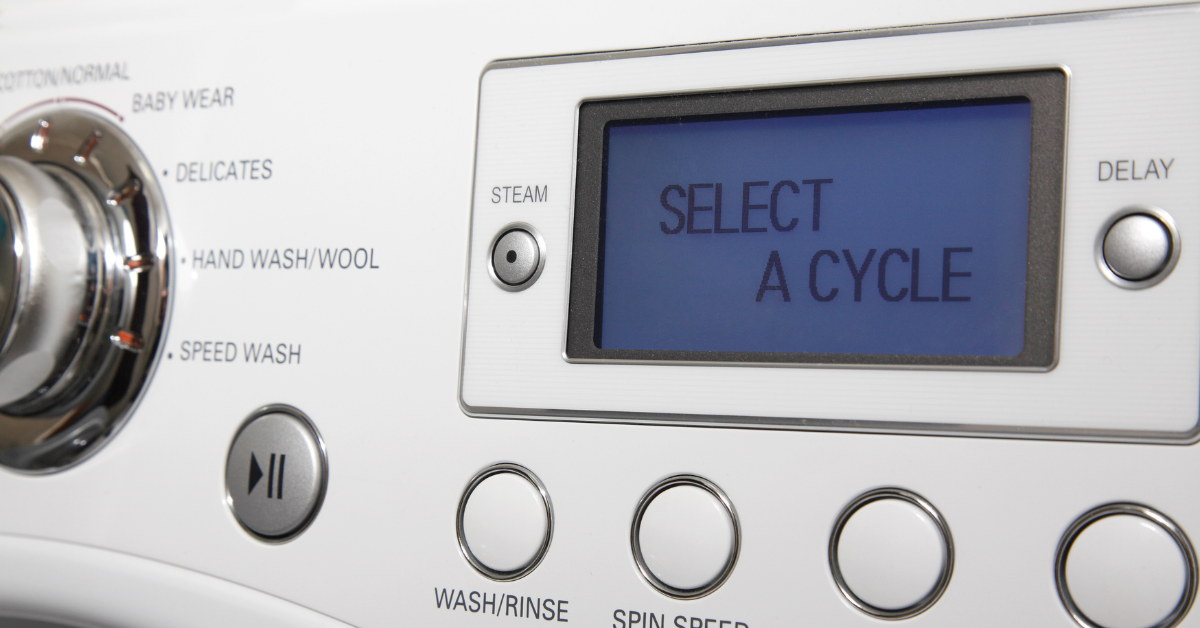 The kids are back in school and the laundry is piling up. It doesn't matter how often you plan a "laundry day" because there always seem to be more clothes, sheets, and linens that need to be cared for.
It all comes down to one truth: TIME = MONEY. And yes, your time is valuable.
With fast fashions, Americans own more clothes than ever before – with an average of 500 pounds of dirty laundry per person*, per year!
According to Consumer Reports, large-capacity washing machines can handle approximately 21.5lbs of laundry per load. Don't even get us started on how many more loads you'll need to wash with small to mid-size washing machines.
Laundry at home – what to use?
All of this aside – you are a go-getter and want to take on the chore. There are so many options – from laundry detergent, fabric softener, and dryer sheets- what do you choose?
Yes, we believe that some detergents clean better than others.
Liquid detergent is the most commonly sold type. You may be tempted to reach for laundry pods for convenience, but they present real dangers if you have small children in the house and even the best pods can't match the cleaning power of the top-rated liquid detergents. If that isn't enough to convince you to stick with the traditional liquid detergent – pods are more expensive per load, too!
Other options include powders and biodegradable laundry sheets, commonly marketed for their eco-friendly nature. These plastic-free options are dissolvable and help prevent the overuse of detergent but are reported to be less effective at removing stains than their liquid counterpart.No matter what detergent you choose, be sure to follow manufacturer directions for measurement.
What about fabric softeners? At Anton's, we aren't a big fan. While fabric softeners may give your clothes a signature smell that you're looking for – they can also add unnecessary gunk to your washing machine. Softeners have also been shown to reduce flame resistance in children's sleepwear or clothes that have been treated with a fire retardant.
Laundry Basics: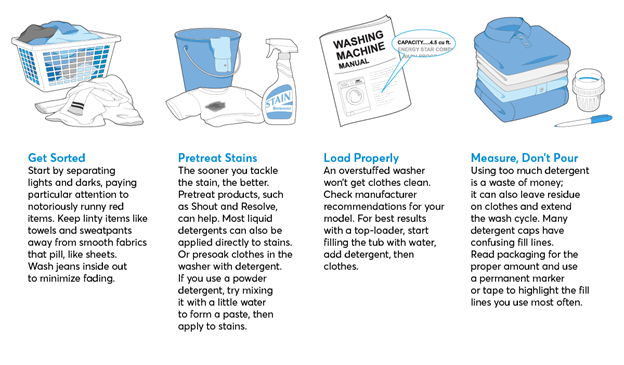 (Image Provided by Consumer Reports, illustrated by Brown Bird Design)
When is enough, enough?
Studies have shown that laundry is one of the most disliked household tasks. Fortunately, there is a better option for you and your clothes.
Put down the laundry detergent and do something you love. Anton's Wash & Fold Laundry Service takes the guesswork out of the laundry and will get you on your way to enjoying what you love most.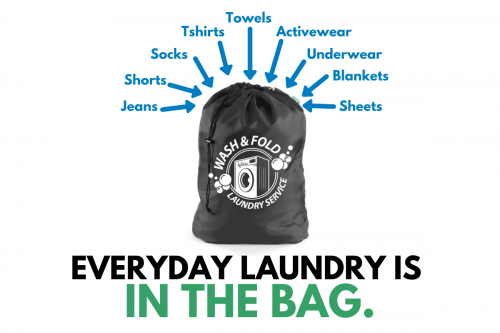 All you need to do is put your washable items in the provided laundry bag (which holds approx. 20lbs). Drop it off at any Anton's Cleaners location or we'll pick it up as part of our FREE pick-up and delivery service. You'll have your items back with a quick turnaround – cleaned, folded, and ready to be put away.



Sources:

*2001 Proctor and Gamble Survey

*Consumer Reports: https://www.consumerreports.org/washing-machines/top-large-capacity-washing-machines-a9447685306/

https://www.consumerreports.org/cro/laundry-detergents/buying-guide/index.htm