Hamilton, MA
Hamilton
The Shoppes at Hamilton Crossing
15 Walnut Road
Hamilton, MA 01982
978-468-5252
Welcome to our 24-hour location!
Pick-up and drop-off at your convenience by following the prompts on the 24-hour Express screen.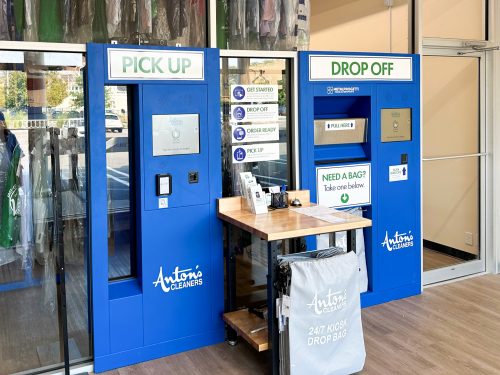 Attended Hours
Monday: 8am-6pm
Tuesday: 8am-6pm
Wednesday: 8am-6pm
Thursday: 8am-6pm
Friday: 8am-6pm
Saturday:  9am-2pm
Sunday: Closed
Contact Our Management Team:
Melissa, Manager: 978-468-5252
Lauren, Supervisor: lauren@antons.com
Special Services
Wash & Fold Laundry Service
Ready Today™ has been suspended until further notice.
VIP 24-Hour Drop Off
Drop your filled VIP bag anytime through the available 24-hour drop box.
Valet Curbside Service (for VIP Express charge customers)
Call us and we'll bring your order to the car or take in your VIP bag.
FREE Pickup and Delivery at your home or office
Store Photos