April 1, 2022 8:55 am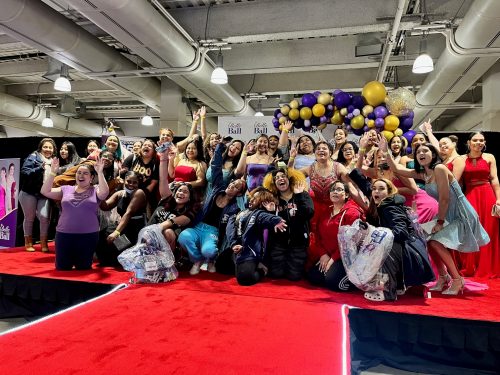 Each year, hundreds of girls in need are unable to attend their prom because of limited financial resources. Belle of the Ball was started in 2005 to ensure a high school rite of passage could be enjoyed by hundreds of students without the financial stress that often accompanies purchasing everything needed for prom.
After a two-year hiatus, we are proud to say that the 18th annual Belle of the Ball Boutique Day took place on Saturday, Match 26th.
Once again teaming up with our friends at Enterprise Bank and Jordan's Furniture, we collected thousands of prom gowns from Feb. 7th – Mar. 20th in all 37 Anton's Cleaners, 26 Enterprise Bank, and 7 Jordan's Furniture locations.
We would like to take this opportunity to thank everyone who donated to the program. Whether donating a dress, volunteering or making a financial donation – you made a difference in the lives of 675 young ladies that were referred to Belle of the Ball in 2022.
Additionally, we would like to thank our Anton's team members who work tirelessly to ensure all donated gowns are cleaned and picture-perfect on Boutique Day.
To qualify, students throughout Massachusetts and New Hampshire are referred to Belle of the Ball by teachers, social service agents, guidance counselors, and church leaders for participation in this one-of-a-kind event.  The donated gowns are professionally cleaned and distributed at no charge to high school junior and senior girls who could not otherwise afford to attend their school's prom.
For more information about Belle of the Ball, visit http://antons.com/belle/
We look forward to resuming our annual prom dress collection February 2023!