May 31, 2021 11:59 pm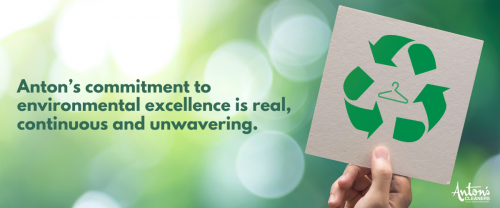 Are extra hangers cluttering your closet? Want to find a good home for them? Rather than allowing extra hangers to become a nuisance or sending them to a landfill, return them to Anton's and we will take care of them for you.
Hangers:
The number of hangers in your closet can quickly exceed the number of garments you have to hang. Recycling not only frees up valuable closet space, by recycling you are helping protect the environment.
Uncertain about where to put your hangers? Ask your customer service representative for a hanger caddy, collecting hangers will be effortless and keep your closet looking neat.
Our cardboard hanger caddies are designed to fit in a corner of your closet. Simply stack up the hangers throughout the week and bring the filled caddy back to your local Anton's. We will send you home with a new caddy for a seamless transition.
Poly:
Like hangers, Anton's will take back the plastic used to cover your clothes. Poly returned to our stores will be sent to a recycling company that melts down the plastic and repurposes it for manufacturing in different industries.
Ready to recycle?
Just hand your hangers and poly to the customer at your preferred Anton's location, we will take care of the rest.
To learn more about Anton's commitment to environmental excellence and what we are doing to minimize our carbon footprint, click here.