July 31, 2020 11:59 pm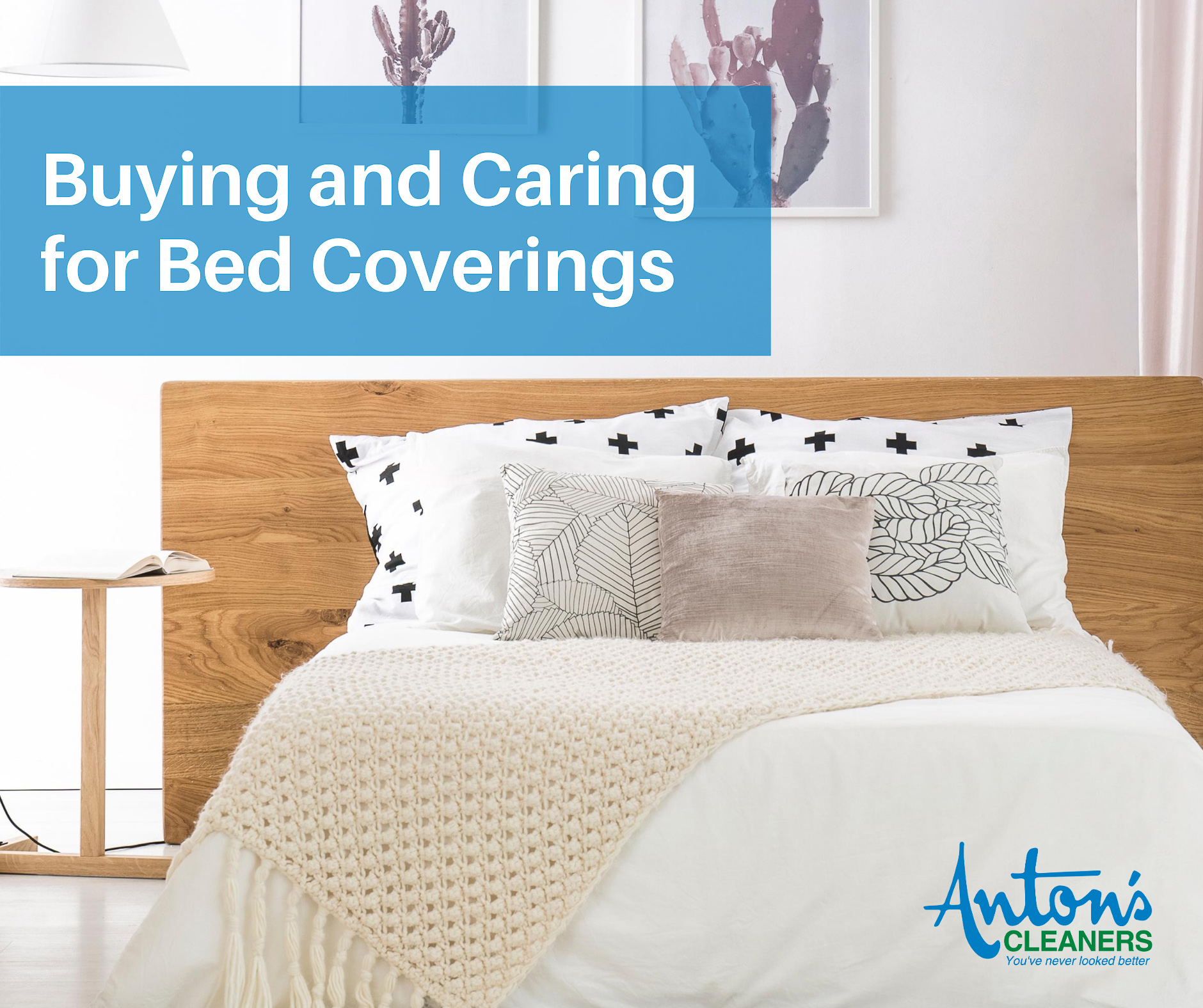 Our August coupon for comforters, bedspreads, blankets and duvet covers is one of the most popular. It is more important than ever to keep your bedding and househould linens clean.
The CDC states that garments and bedding must be cleaned at a temperature "above 167° F" in order to kill a virus. Home washers and dryers cannot exceed 135 degrees. At Anton's, we use high-temperature steam (upwards of 300 degrees) as a standard part of our finishing process – effectively sterilizing without damaging your fabrics
These ten tips will help you keep your bedding fresh and lasting longer:
Duvet covers are a great investment. They help keep your comforter clean and safe from spills and can be easily removed for cleaning.
When buying comforters, bedspreads or duvet covers read and keep all care instructions. Care instructions may be found on a temporary label, a hang tag, or on the packaging.
Beware of special finishes that give off a glossy appearance. These special additives may look great when purchasing a comforter, however, can wear over time causing a chalky dulled appearance.
If possible, make sure the bedspread has been preshrunk. Shrinkage of two or three percent can easily occur after cleaning if the fabric was not properly stabilized during manufacturing. This may cause the spread to not fit properly.
Also, check the strength and quality of the stitching. Quilting stitches should run both vertically and horizontally with quilting lines 8 to 10 inches apart. Stitching should be strong, as loose stitching can allow the filling to shift during cleaning. Poor construction with loose stitching can allow the filling to shift during a care process.
Bedspreads and duvet covers absorb body oil, make-up, spills, and soil from dirty hands. Many of these stains are "invisible" or hard to see, so don't be fooled and clean your comforter once a season, or more depending upon use.
If there is a spill, blot with an absorbent towel (don't rub the stain!) and have the item cleaned as soon as possible. Make sure to tell the drycleaner about the stain. Time is an enemy of effective stain removal.
Fluff your comforter when you make your bed. By providing a steady flow of air, your down will continue to loft.
If you use a duvet cover, you may not have to clean your comforter as frequently (maybe once every 2 – 3 years). If simple shaking does not return your comforter to its original loft, it should be cleaned.
Clean all matching or coordinating items such as shams, dust ruffles and curtains at the same time to ensure that any color or sheen loss is uniform.