January 1, 2014 2:05 pm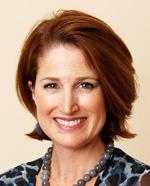 Anton's Cleaners brings you "bite-size" fashion advice by expert stylist Mary Lou Andre to help start your week!
Each Monday, the Anton's Cleaners Facebook page will feature a new, exclusive fashion tip by Mary Lou to help keep you looking your best!
To see all of Mary Lou's quick tips for the month, visit our Fashion Advice page.
As Anton's fashion expert, Mary Lou Andre provides timely and relevant fashion advice for Anton's customers. She is the president of Organization By Design Inc, a wardrobe management and fashion consulting firm based in Needham, MA. The author of "Ready to Wear: An Expert's Guide to Choosing and using your Wardrobe" her professional image commentary and fashion tips are regularly featured in the national media such as Real Simple, USA Today, The Wall Street Journal and The New York Times.