August 31, 2012 11:05 pm
By Mary Lou Andre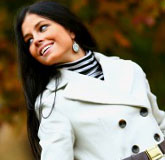 The rules for what is and isn't acceptable to wear after Labor Day have changed over the years. No longer is it necessary to pack all of your whites, linens, patent leather shoes and accessories away the minute this "official" end-of-summer date hits the calendar. It's also not uncommon to see sandals, bare legs and sleeveless looks being worn into October.
So how do you mix and match what is currently in your wardrobe in a way that is appropriate for the fall season? Read on! Here are ten handy tips for successfully transitioning a New England wardrobe for cooler weather:
Store your summer wardrobe: After you wear your linen and other summer clothes that are dry cleanable for the last time this season, drop them into your Anton's bag for drop off. If you don't have an Anton's dry cleaning bag, stop by any one of Anton's 41 locations and pick up an application. We'll send you one free of charge. Set a goal to have all your summer clothes completely out of your main closet by October 1st. If space is an issue, after Anton's cleans your summer clothes they will also store them for no additional cost. Best part: You'll feel like you have a brand new summer wardrobe when you pick your things up next spring! More information and locations visit antons.com
Create a Get-Away Tub: You've heard us refer to this concept before and now is an ideal time for you to adopt this handy wardrobe organizational tool. Even if clothes appear clean, invisible stains (especially on light-colored clothes) can turn into permanent spots by the time you take them out for the next season. As part of your fall closet check-up, launder all of your strictly summer tee shirts and other machine washable summer clothes and fold them into a plastic tub for storage. Added Bonus: If a winter trip to a warm climate presents itself, you'll have a head start packing
Whites & Linens: It is still best to pack white linens away after Labor Day. Ditto for white shoes and white sandals. Of course, white sneakers can be worn year-round. Darker sneakers can be more hip when you are wearing them as street wear as opposed to exercise gear. White denim can be worn well into fall and many white cotton tees, camisoles and shirts are year-round staples. Having white shirts professionally cleaned is a great way to look crisp and fresh year-round for both men and women. Darker linens such as black, chocolate brown and hunter green are fine to wear through September and even into October when it stays warm here in New England. Extra Style Tip: If you do choose to continue to wear white jeans, pair them with black tops and shoes and silver jewelry for an easy, transitional style option.
What about Pastels? Follow the same guidelines for white when determining when to pack pastel and other light-colored cotton, linen, and tropical-weight clothes and accessories away. Pastel-colored wool tops, particularly in cashmere, can be handy wardrobe transition pieces now and in the spring when paired with such things as jeans, leather and light-weight wool. Be sure to properly care for all of your fine wools by having them dry cleaned in between the seasons when you wear them so that you get years of good use from these classic, wardrobe staples. A Word on Organizing Seasonal Jewelry: While we are on the topic of light colored items, storing strictly summer jewelry (i.e. sea glass-inspired designs and the like) in its own storage compartments away from non-seasonal jewelry makes good sense.
Fall Bags & Totes: Straw bags, totes and hats should go into hibernation for the winter right after Labor Day. An oversized leather tote is a great fall staple for women on the go. Consider adding one in a deep shade of red to add a rich, warm element to brown, gray, navy, khaki and black clothing and accessories as you head into fall. Deep red footwear can give you the same seasonally-appropriate punch of color when strategically incorporated into your wardrobe.
Fall Footwear & Hosiery: "City sandals" (i.e. a little chunkier in the heel with more coverage across the foot) are a better transitional sandal choice than "strappier" styles and flip fops that automatically scream summer. Regardless of the style of shoe you choose to wear (in addition to sandals, ballet flats, peep-toe pumps, and loafers are all standard fall shoe choices), black and brown are the easiest shoe colors to incorporate into a fall wardrobe. Boots can make their way back into the closet after October 1st. The same goes for opaque hosiery. Bare legs are fine as long as it stays warm. Nude nylons always work when you need extra coverage.
Contemporary Guidelines for Patent Leather: Contrary to what you may have been told, patent leather footwear is acceptable year-round as long as it coordinates well with the rest of your outfit. For instance, a pair of patent leather sling-back pumps typically looks well with lighter weight fabrics even in the winter. Think eveningwear and pretty, feminine suiting for the office when coordinating patent leather footwear in cooler months. The same shoe will most likely look out of place with heavy woolens.
Layering Works Wonders: Women looking to feel more pulled together as the weather gets cooler can add layers in order to give transitional dresses, skirts, pants, and jeans more versatility and flair. Leather and jean jackets in a variety of cuts and colors paired with shawl wraps and light-weight blazers and sweaters are the way to give sleeveless basics more longevity as you move through fall. Extra Tip for Men: You guessed it, a navy blue blazer (or other sports coat in a color that works for you) is all many of you need to layer effectively in the fall. They work as well with a shirt and tie as they do with polo's and khaki's.
The Best Fall Coat: Unlined trench coats in a variety of lengths are great for rainy or cooler days when you want warmth and style in one garment. Make sure an updated trench is one of the best items you own. Colorful rayon and silk scarves in warm-rich hues that connect to the colors you are wearing underneath are a great way for women to add style to their outerwear. Additional Scarf Tip: Save your wool scarves for your wool coats which start to come out of the closet in early November.
Dress for Success: Finally, if you work outside the home, be sure to review your company's dress policy. The list of what is and isn't acceptable often changes after Labor Day. Bare legs and arms can be risky in many professional situations, even when a company's dress policy states that hosiery and sleeves are not mandatory in the warmer months. It's really about boundaries, respect, appropriateness, and, of course, good taste. These things never go out of style – especially in a business environment!