March 30, 2012 2:36 pm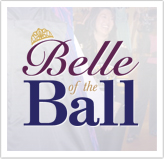 Thank you for supporting the 8th Annual Belle of the Ball this year. We couldn't do it without the generosity of our many customers and community partners. There is still time to help. We've collected hundreds of quality prom dresses and donations of all types (in-kind, gift certificates, make-up & accessories) are always welcome.
For more information, click here.