January 31, 2012 1:38 pm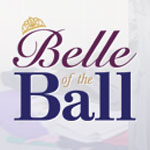 We are happy to announce our 8th annual Belle of the Ball dress collection drive and gala. Since 2005 Anton's Cleaners has sponsored this special event for high school girls who otherwise would be unable to attend their school's prom.
From February 1-April 1, Anton's is accepting gently-worn dresses of all sizes. Click here to learn more about this rewarding event and how you can help.