November 30, 2011 9:16 pm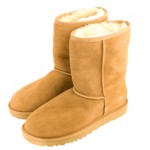 Anton's Gift Certificates are a practical and appreciated gift for anyone who wants to look their best and save time. Order them online or by calling 978-851-3721, Mon – Fri, 8 AM – 4 PM.
Now is a great time to have your UGGS professionally cleaned this holiday season. Consult with an Anton's customer service rep for details. Anton's Cleaners will close at 5pm on Christmas Eve and is closed Dec. 25 and Jan. 1.