January 27, 2023 10:54 am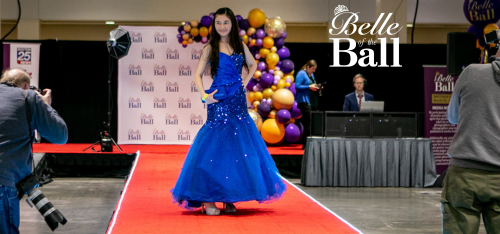 Dress donations are accepted through March 26; referrals are accepted through March 17, 2023
High school events are back and the search for the perfect prom dress is in full swing this February. As one of New England's largest prom dress drives, Belle of the Ball ensures that any high school girl who needs a prom dress can have one. For young women and their families who are struggling to put food on the table, prom dress shopping can be stressful, and Caring Partners announces its 19th annual "Belle of the Ball" and Boutique Day, a one-day culmination of New England's largest and longest-running prom dress drive running February 6th through March 26th at any Jordan's Furniture, Enterprise Bank, or Anton's Cleaners locations.
Belle of the Ballprom dress drive transforms high school junior and senior girls through the generosity of donors, sponsors, and volunteers — true Caring Partners working toward one mission: any girl who needs a prom dress will have one.
Ways to help:
DONATE A DRESS. Starting February 6 through March 26, simply drop off your good quality, gently worn prom dress (plus sizes appreciated) to any Anton's Cleaners, Enterprise Bank, or Jordan's Furniture location in eastern Massachusetts, southern NH or RI. Anton's Cleaners then cleans the donated prom dresses at no charge, and distributes them to high school junior and senior girls who could not otherwise afford to attend their school's prom. For a full list of Anton's locations, visit antons.com/our-locations
REFER A GIRL. For school administrators, teachers, guidance counselors, social service agency, or clergy members seeking to refer a high school junior or senior girl in need, referrals are welcome online only with a deadline of March 17th. Belle of the Ball also provides flyers to share with your organization.
REQUEST A BUS – SCHOOL GROUPS WELCOME! Sending a large group of high school girls? Caring Partners will pay for bus transportation upon request for 30 or more students. Email info@caringpartnersinc.org for more information; early referrals have first pick at time slots and appointments are based on availability. Bus transportation and referral forms must be completed by a guidance counselor, teacher, church leader, or social service representative.
ORGANIZE A DRESS COLLECTION DRIVE. Any organization, neighborhood, alumni friend group or nonprofit interested in holding a prom dress collection drive, making an in-kind donation, or volunteer at the boutique can sign up online. Click here to start a collection.
DONATE. Monetary donations are also welcome through the website to cover the cost of new shoes and accessories.
VOLUNTEER. Caring individuals are invited to register to assist with personal shopping, registration, event setup/breakdown, and other related tasks.
BOUTIQUE DAY: The Belle of the Ball prom gown collection culminates in an invitation-only "boutique" event where deserving and pre-qualified girls are invited for a day of personal shopping and pampering – a powerful personal experience. This year, over 1000 girls will be invited to enjoy Boutique Day at the Hynes Convention Center, with thousands of dry-cleaned prom dresses organized displayed by size, color and styles. Monetary and in-kind donations are needed to pay for jewelry, makeup and other accessories and prom-related services: visit antons.com/belle to make a financial donation. Caring Partners, Inc. is a 501(c)(3) tax-exempt organization.
According to Arthur Anton Jr., COO, Anton's Cleaners, and a founder of Belle of the Ball, "Throughout the pandemic, we've realized just how precious life's milestones are, and spending time with our friends and family is vitally important for all. At Belle of the Ball, our every high school girl should have the experience of feeling beautiful and we are working hard to ensure these deserving young women will feel transformed, thanks to our generous corporate partners, dress donors and volunteers."
"We are happy to continue our support of Belle of the Ball, and invite our generous customers to bring their dresses and gowns to any one of our stores," said corporate partner Eliot Tatelman, President and CEO of Jordan's Furniture. "I look forward to returning to visit Belle of the Ball and watching the magic happen once again. Belle of the Ball truly changes lives, and we are proud to support this worthy cause since its inception."
Enterprise Bank CEO Jack Clancy, counts on his team members to put the company mission into action each year. According to Clancy, "We understand that proms are a milestone event in a young person life, but they can be expensive – even a financial burden for some. Our Enterprise Bank family is proud to make a positive difference in the lives of these young women right here, in the communities we proudly serve."
Over the years, girls have shared final prom dress photos and written to the program with transformative stories, describing the impact Belle of the Ball has had not only as a clothing drive but the positive change in the way they felt about themselves. To date, over 5,500 girls have been outfitted since Belle of the Ball began in 2005, with over $3M in dry cleaning services donated by Anton's since the program's inception.
For more information about Caring Partners' Belle of the Ball, visit antons.com/belle.