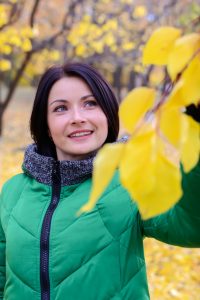 In New England a good winter coat becomes an everyday staple of our wardrobe. It's important to keep your coat looking its best by ensuring proper cleaning, storage, and care for it over time.
Here are a few simple tips on how to properly care for your favorite coat:
When cleaning your coat, follow the care label for the manufacturer's instructions.
Be sure to immediately treat any stains by blotting the stain (never rub the stain). The longer dirt or stains sit on the fabric of your coat, the more difficult it will be to remove.
If you regularly wear perfume or hair spray, be sure to apply before putting on your coat, as these products may be harmful and stain the coat.
To prevent staining on the collar from make-up and natural oils in your hair and skin, wear a scarf.
Avoid carrying shoulder bags that are heavy or dyed. Heavy bags can wear on the coat and dyes may leave visible stains.
To help maintain its shape, hang your coat on a well-padded or sturdy wooden hanger.
When checking your coat at an event, turn it inside out for hanging. This way, if anything spills or rubs off on your coat, the lining will bear the stain rather than the exterior.
If your coat gets wet, hang it in a well-ventilated area to let it air dry
When taking your coat to a dry cleaner, point out any dirt and oil stains you have noticed on the on the collar or cuffs.
If you have a coat that needs professional cleaning visit any of our 42 Anton's Cleaners locations.

If you have any gently worn coats that haven't gotten much use, our Coats for Kids program is always looking for coat donations! The mission of Coats for Kids is simple, "Anyone who needs a coat will have one." Donate warm winter coats at any Anton's Cleaners by January 12th. All coats are cleaned by Anton's Cleaners and distributed locally to adults and children in need. To learn more about Coats for Kids, click here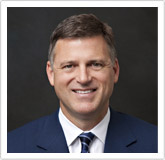 Many brides choose to host a Fall wedding in New England due to the changing of the leaves and comfortable climate. Despite everything associated with planning your wedding, it is important to take preliminary steps to ensure your gown is cared for properly both before and after the big day.
Here are a few tips on how to keep your dress looking its best:
Before the Wedding:
If the bodice of the dress is stuffed with cardboard and tissue, keep the tissue in place until just before you're ready to wear it, this will help prevent wrinkling.
When hanging your wedding gown, make sure to hang it by the loops inside the gown which are connected to sturdy side seams. This will help prevent the stretching or sagging that can be caused by hanging a gown by fragile shoulder seams.
Don't store your dress in a plastic bag, vacuum sealed bag, or plastic wrapped container. The plastic emits fumes that could yellow your gown and trap in moisture and mildew.
After the Wedding:
Take your gown to be preserved by a professional cleaner as soon as possible after the wedding. This will help prevent stains from becoming permanent. You can contact me, at aanton@antons.com, with any questions about preserving your wedding gown at Anton's Cleaners.
If you know the origin of any stains, be sure to alert your dry cleaner.
Never store your bridal gown in the attic or basement where there are extreme changes in temperature or humidity.
Suits are a wardrobe staple for both men and women. When it comes to buying a suit, you generally invest in something of good quality because you plan on wearing it for years to come. A well cared for suit can last for several years, looking as good as it did the day you bought it.
Here are a few tips that can help extend the life of your suit:
Make space in your wardrobe to allow your suit jackets to hang nicely without creasing.
Use a good wooden hanger to store your suit. A cedar wood hanger will also work as a repellant for predators, such as moths, and absorb moisture.
Refrain from forcefully rubbing on stains or dirt, as this could embed it into the fabric.
Don't overload your pockets, it will strain the seams.
To limit the amount of pull on the fabric of your suit, unbutton your jacket and slightly pull up your pants/skirt when sitting down.
Use a clothes brush to brush the suit after wearing. This will help remove dirt and lint buildup and rejuvenate the wool, preventing it from shining.
If the weather is rainy or humid, wait 24 hours before hanging your suit in the closet. This will help dry up any moisture.
To ensure color consistency, clean all of the pieces of your suit at the same time.
Be conscious of how you carry a briefcase, purse, or backpack, as the weight can cause the fabric of your suit to shine and distort the shoulder pad area
See more Garment Care tips »